Disney likes to dip into its catalog for sequels and remakes, and last year brought back the Sanderson witch sisters for a second round of family-friendly dark magic in "Hocus Pocus 2."
Now, buried in a New York Times profile of Sean Bailey, the veteran president of Walt Disney Studios Motion Picture Production, we learn that a third "Hocus Pocus" is in development at the company.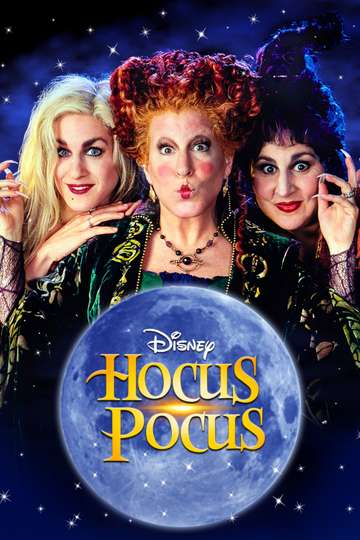 What is the story of "Hocus Pocus" so far?
The original 1993 film followed the chaos wrought by the Sanderson sisters –– Bette Midler's Winifred, Sarah Jessica Parker's Sarah and Kathy Najimy's Mary –– after they were executed 300 years ago for practicing what their fellow citizens claim to be black witchcraft.
Returning to life through a combination of a spell uttered before their disappearance and the accidental actions of Max, Salem's new kid on the block, the sisters have only one night to ensure their continued existence… Cue lots of magical madness and cackling characters.
This movie was directed by Kenny Ortega, and while it didn't quite win over critics or cast a truly successful spell at the box office, it became a cult classic that families watched every Halloween.
Disney had been flirting with the idea of ​​a sequel for a few years, looking to capture the nostalgia of the original, but targeting Disney+ as the destination for the new film.
'Hocus Pocus 2' landed on the streaming service last year, directed by Anne Fletcher, saw the Sanderson sisters return thanks to the accidental use of a black flame candle by teenager Becca (Whitney Peak) , who is an aspiring witch.
Related Article: Hocus Pocus 2's Sam Richardson and Doug Jones talk about the new Disney+ sequel
Serving as both a sequel and a semi-reboot of the original, "Hocus Pocus 2" suffered the same fate as the original with critics, but proved to be a hit with audiences, landing a Nielsen record. for a streaming movie in its first weekend. with 2.7 billion minutes of views.
It's no surprise that Disney is looking to conjure up something new for the franchise, but at the moment details are thin on the ground.
We don't know, for example, if Midler, Parker and Najimy will be back, but we can't really imagine a "Hocus Pocus" movie without the main trio.
Still, speaking with Variety at the time of the sequel's launch, writer Jen D'Angelo revealed her hopes for other characters from the original to return, including Omri Katz's Max and Vinessa Shaw's Allison Watts.
Here is what she said:
"We tried so hard to get the original cast back for the cameos, and then it just didn't work out for some reason. But hopefully in 'Hocus Pocus 3' we'll see Max and Alison living in California."
There is no release date set for 'Hocus Pocus 3' yet, as it is still at an early stage.
Other movies similar to "Hocus Pocus 2":
Buy "Hocus Pocus" Movies on Amazon