Superman's new protege, Boy Thunder, having trouble controlling his powers in World's Finest Issue #9, uncovers a dark personal secret.
The short-lived Menti Superman, a teenage hero named Boy Thunder, shows signs of recklessness and violence Batman/Superman: Best in the World #8, forced the Man of Steel to give him a stern warning.
"I'm not going to tell you anymore, David," Superman warns Boy Thunder after his sidekick almost burns the sea robber to a crisp for shooting fellow Teen Titans member Aqualad. "We didn't knock down. Ever… There are non-lethal ways to deal with the threat. Instead, you went from zero to eleven without thinking. You let your anger boil over and almost killed a man."
RELATED: Two Supermen Just Defeated One of the Strongest DC Villains of All Time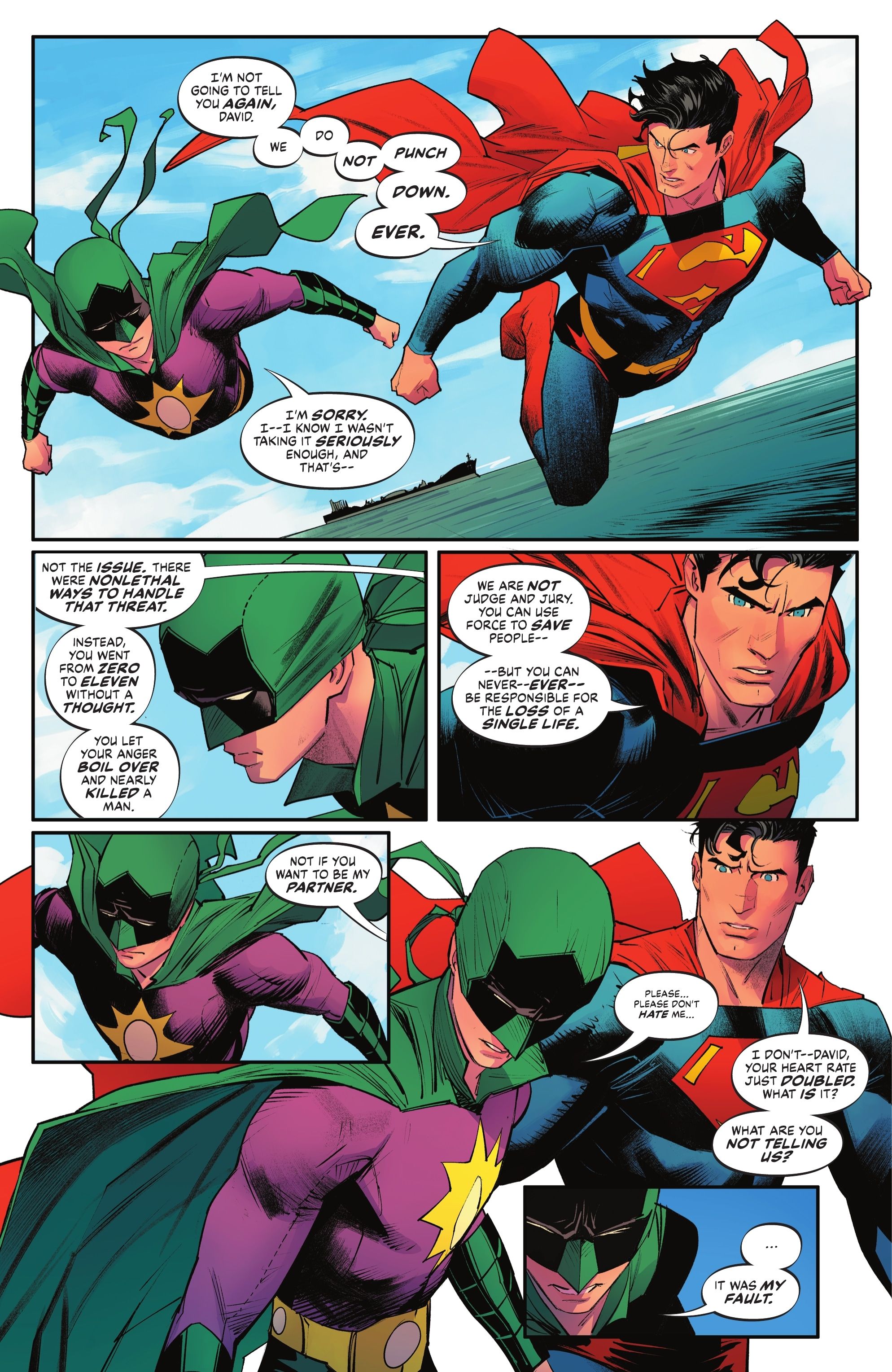 Boy Thunder's Tragic Origin
Boy Thunder — whose real name is David Sikela — listens to Superman's words in embarrassment before begging Clark not to hate him. He then reveals that before his alternate world Gotham City erupted in flames, he sabotaged the rocket his parents were working on to transport them all to safety, refusing to believe their theory of the end of the world was accurate. David now blames himself for killing his parents and suffers from guilt for surviving the fact that he escaped the destruction of his world while they did not.
David was introduced in Batman/Superman: Best in the World #7 is from an alternate Gotham that showcases aspects of Krypton, including his untimely destiny. After escaping to Earth via an interdimensional rocket, David grapples with his new fire-oriented powers, caused by exposure to the Sun.
RELATED: How Superman's Boy Thunder Sidekick Got His Superhero Name
While Superman considers him a sidekick and empathizes with his story of survival in a shattered world, David still struggles to find a place within the DC superhero community. Other heroes, such as the Wonder Girl of the Teen Titans and Batman, have also noted the inexperience and rage of Superman's companion – which can lead to a potentially dangerous combination when paired with his deadly fire abilities. Final Issue #9, in fact, saw Boy Thunder get kidnapped by the Joker, who is sure to take advantage of the boy's rage and power to wreak havoc.
Batman/Superman: Best in the World #9 is the third part of the "Strange Visitor" story arc. This issue was written by Mark Waid, illustrated by Dan Mora, colored by Tamra Bonvillain, with writing by Steve Wands, and features a cover by Mora. Paolo Rivera, Mario "Fox" Foccillo, and Steve Beach & Afua Richardson provided variant covers. Batman/Superman: Best in the World #9 is on sale now from DC.
Source: DC