Tina Turner, an R&B and pop music legend who also made memorable film appearances, has died. She was 83 years old.
Born Anna Mae Bullock in the farming community of Nutbush, Tennessee, she and her older sister Ruby shuttled between various relatives as a child and her mother left her abusive father when she was 11. At age 16, the girls were reunited with their mother in St . Louis.
Related Article: Musician David Crosby Dies at 81
Early career and music
After graduating, she began frequenting St. Louis nightclubs while also working as a nursing aide. It was at one of these nightclubs that the teenager was lucky enough to become a member of Ike Turner's Kings of Rhythm in 1957. Turner debuted as Tina Turner in 1960 with her duo with Ike, "A Fool in Love". This kicked off a string of tracks she would be forever associated with, though not all of them became hits, including "It's Gonna Work out Fine", "River Deep – Mountain High", "Nutbush City Limits" (a nod to her upbringing) and, above all, "Proud Mary".
Ike proved to be an abusive and controlling partner in their personal and professional lives and the Revue disbanded in 1976 when Tina left Ike, detailing their situation in memoirs and interviews. She became one of the first examples of a survivor of domestic violence, bringing the subject into the public consciousness.
Struggling and nearly destitute after the split, she bounced back in a big way with the huge success of her fifth solo album, "Private Dancer," and her debut single, "Let's Stay Together," which became an international hit.
The album's second US single would give Turner the biggest hit of her career. "What's Love Got to Do With It", spent three weeks at No. 1 in the United States. It would win Grammys for Record and Song of the Year as well as a Female Pop Vocal award for Turner.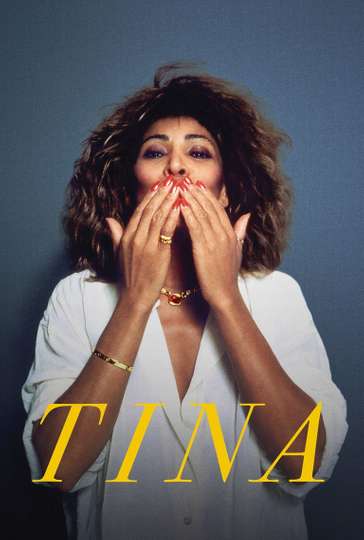 Film work
Her musical comeback would also reinvigorate a film career that began in 1975 with a one-scene role as the Acid Queen in The Who's "Tommy." Following her recording success in the 1980s, she was cast as Auntie Entity in "Mad Max Beyond Thunderdome" (also performing the memorable theme song "We Don't Need Another Hero") and as Mayor in "Last Action Hero".
Still on the movie front, she joined an exclusive club, singing the song –– written by Bono and U2's The Edge –– for a Bond movie, 1995's "GoldenEye."
Her turbulent life story was brought to life in the hit 1993 film "What's Love Got To Do With It" (which starred Angela Bassett as Tina), and in the musical Broadway's 2019 "Tina – The Tina Turner Musical" and the 2021 HBO Documentary "TINA".
"Tina Turner, the 'Queen of Rock 'n Roll' died peacefully today at the age of 83 after a long illness at her home in Kusnacht near Zurich, Switzerland. With her, the world loses a legend music and a role model," her rep said in a statement. She is survived by her husband Erwin Bach and two sons.
Movies starring Tina Turner:
Buy Tina Turner Movies on Amazon