The cover for Captain America: Sentinel of Liberty #10 gives a first look at MODOK's gruesome new version
Captain America will face off against a terrifying new version of the Mental Organism Designed Only to Kill, better known to comic fans as MODOK.
Cover of Captain America: Sentinel of Liberty #10, illustrated by Carmen Carnero, showcases MODOC, Mental Organisms Designed Only for Control, Captain America's newest threat as he and his Invader team continue their battle against the Outer Circle and AIM (Advanced Idea Mechanics). This issue was written by Collin Kelly and Jackson Lanzing, and illustrated by Carnero.
RELATED: Captain America's Most Awful Variant Becomes Hulk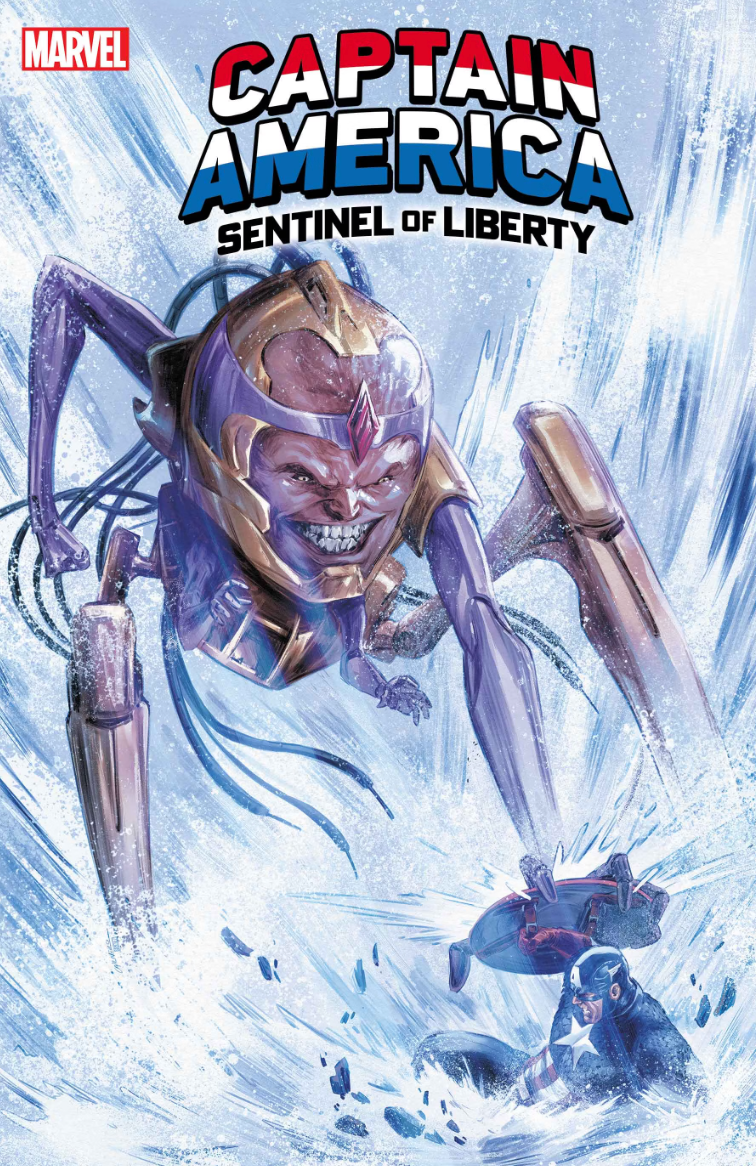 CAPTAIN AMERICA: SENTINEL OF LIBERTY #10
COLLIN KELLY & JACKSON LANZING (W) • CARMEN CARNERO (A/C)
Cover Variant by DAVID MACK
Caught!
Captain America and the new Invaders are caught in the torturous clutches of MODOC, Mental Organisms Designed Only for Control. Can they escape before the Outer Circle completes their takeover of Manhattan – and obtain the weapon that could change the course of history? No matter what, one of them wouldn't make it out alive…
32 PGS./T+ Value …$3.99
Captain America vs. Outer Cricle
Page from Captain America: Sentinel of Liberty has seen the Star-Spangled Avengers face off against the Outer Circle, the cabal that has shaped the history of the Marvel Universe for decades. After hiding for years, their anonymity is shattered by Steve Rogers, whose shield leads him straight to a shadowy organization. Steve also discovers that the Outer Circle is partly responsible for turning Bucky Barnes into the Winter Soldier, setting up another clash between the two friends.
RELATED: Namor Believes The Winter Soldier Will Always Be a Killer
Meanwhile Steve Rogers has struggled against the Outer Circle Freedom KeeperSam Wilson / Captain America has starred in his own book, Captain America: The Symbol Of Truth, where he has stopped a terror attack from happening in Wakanda, clashed with T'Challa / Black Panther and is now on the hunt to find Mohannda's assassin President Jani Schonland.
Steve and Sam's stories will collide this April in "Cold War," an upcoming crossover from House of Ideas. The event started last November at Captain America & Winter Soldier Special #1, which gave Bucky a new mission and a new look. "This is the climax of the first two years of both books," said Lanzing, teasing the two Captain America the series would be very different after the crossover's conclusion.