The director's chair for the film 'Venom', far from the usual folding option, had to be turned violently. How else to explain the constant change of filmmakers behind the first two films, and now the third film in the franchise?
This latest change at least represents stability behind the camera, as Deadline reports that Kelly Marcel, who has been a writer and producer on both previous films, is now on board to direct a third film for Sony's growing Marvel-based film universe.
Launched in 2018 with the first film, 'Venom' sees Tom Hardy as Eddie Brock, a disadvantaged investigative journalist who struggles to keep his career and maintain his shattered social life.
His world was already in disarray before he was accidentally infected with an alien symbiote that took over his body and caused him to become a cruel creature who loves to eat people too much.
Eddie ends up forging an unlikely partnership with the creature that shares his body, and they end up fighting crime (and sometimes, yes, still eating people) together.
Although the original 'Venom', directed by 'Zombieland's Ruben Fleischer, scored some poor reviews, it was a huge box office hit, earning over $850 million dollars.
So of course, Sony commissioned a sequel, which saw Marcel and Hardy teaming up to write the script (they had taken over from previous writers Jeff Pinkner and Scott Rosenberg in the first film, sharing credit at the time).
2021's 'Venom: Let There Be Carnage' sees actor-turned-director Andy Serkis take over the director's chair, with Eddie and Venom facing off against the ruthless psychopathic serial killer Cletus Kasady (Woody Harrelson), who joins forces with another symbiote and becomes a terrifying monster who known as Carnage.
It was another mix of less enthusiastic but still healthy box office reviews, ending up with a little over $500 million.
And the post-credits scene of 'Let There Be Carnage' sees Eddie and Venom drawn into the MCU, where he identifies Spider-Man Tom Holland, although the ending of 'Spider-Man: No Way Home' sees the pair sent back to their own dimensions, leaving small fragments of the symbiote to wreak havoc on Marvel's main heroes (at least, we think that's the plan).
Despite his experience with the film 'Venom', and his long working partnership with Hardy, with whom he started in a theater troupe, Marcel seems an unlikely choice to direct the next.
He had never directed a film before, and the heavy workload effects of a superhero film could be terrifying. However, Marcel has a lot of experience in films, including writing such as 'Saving Mr. Banks', the first being 'Fifty Shades Of Grey' and earning Story By credits in Disney's 'Cruella'.
Recently, he has been busy as a showrunner on the Apple TV+ series 'The Changeling', which was supposed to air this year.
Hardy teased that a third 'Venom' script was underway via Instagram in June, and we know that Sony wants to push the franchise forward. So now Marcel will take on more responsibility.
Sony has yet to confirm a release date for the new film, but we can't see it ready before 2024.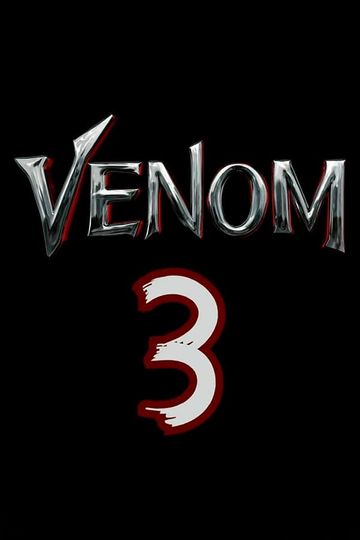 poison 3
Not Rated
A third entry in the Venom trilogy is confirmed to be in development by Amy Pascal. Read the Plot