Is there really a film that someone wouldn't consider remaking right now? We'll soon be hearing that a spin-off of 'Citizen Kane,' about an NFT-obsessed (or, er, Twitter) tech billionaire, is in production with director Adam McKay.
Alright, so we're going to take off our cynical glasses and give it to you straight: the group of companies that owned the rights to the 1969 counter-classic "Easy Rider" are looking for a repeat.
A collection of finance types and producers, which Variety says includes Maurice Fadida's Kodiak Pictures, Defiant Studios' Eric B. Fleischman, and the Jean Boulle Group, have announced their intention to make a new version of the film.
In the original, best friends and free-spirited hippies––Wyatt, alias Captain America (Peter Fonda), and Billy (Dennis Hopper)––set off on a long road trip from Los Angeles to New Orleans after completing a lucrative cocaine deal. With high hopes of arriving in time for Mardi Gras, this rebellious motorcycle duo hurtles through the serene heart of the United States on their custom-made chromed Harley Davidson choppers, as a vibrant tapestry of diverse people, friends and foes, and endless landscapes. incomparable unlock. They are seeking so-called independence, despite evil enmity and senseless violence getting in the way. Can two easy riders beat the system and sail off into the sunset?
Hopper and Fonda wrote a drug-laden motorcycle epic with Terry Southern, and Hopper directed. It featured an early role for a young Jack Nicholson, and despite his counterculture, was embraced by culture at large, earning two Oscar nominations and entering contention for the Cannes Film Festival's coveted Palme d'Or.
It also made $60 million at the worldwide box office on a reported $400,000 budget and has long appeared on Best American Film lists. And yes, while people will be up in arms about the reboot, let's not forget that a sequel appeared in 2012, focusing on the Wyatt family legacy.
"Our goal is to build on the counterculture and freedom narratives left behind by the original and provide today's youth with a film that pays serious attention to counterculture and their own challenges," Fadida told Variety. "What today's young viewers experience in their daily lives may seem crazy to an older generation, but it can become a societal norm, as happened with the cultural shifts of the late 1960s. We look forward to playing a part in that change."
The inspiration reportedly came from how the 'Creed' franchise continues the story of 'Rocky' but with a modern look and new characters. But while 'Rocky' spawned a series of follow-ups (of mixed quality), 'Easy Rider' stands alone (no one counts its sequels). We'll see how far this one goes.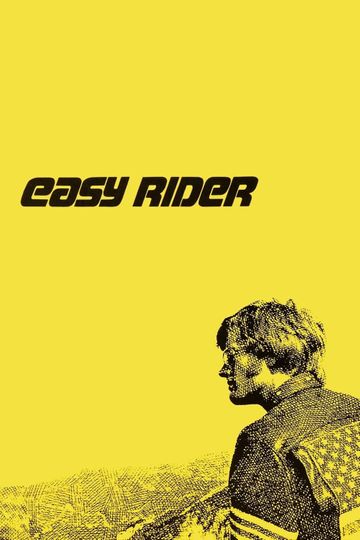 Easy Rider
"A man went looking for America and couldn't find it anywhere…"
71
R1 hour 35 minutesJuly 14, 1969