For reasons known only to its creators and executives at Marvel at this time, the latest "Captain America" ​​movie is undergoing a name change.
As seen in a new Instagram post from star Anthony Mackie, seen behind the scenes with his co-star Harrison Ford, the film has changed its title from 'Captain America: New World Order' to 'Captain America: Brave New World ".
What is Sam Wilson's story as Captain America so far?
We've known for a while that Mackie's Sam "Falcon" Wilson will be back on the big screen, this time as Captain America.
The transfer, of course, first took place at the end of "Avengers Endgame," where Chris Evans' Steve Rogers returned from his journey to return the Infinity Stones to their rightful place in time, having decided to live a full life instead of using the quantum time skip system.
An elderly Steve hands a version of his iconic shield to Sam, who is unsure if it's worth it. When asked how he feels, he replies: "As if it were someone else". "It's not," Rogers says.
Still, it would take a lot more bickering for Sam to finally feel ready to wield the shield and take on the role of Cap, an internal – and external – debate chronicled in Marvel's Disney+ series 'The Falcon and the Winter Soldier'. .
Related Article: Liv Tyler Joins 'Captain America: New World Order'
This show saw Sam and Bucky Barnes (Sebastian Stan) face a variety of threats (including an out-of-control US agent, played by Wyatt Russell, who was first crowned as Cap's replacement by the US government) but is finally over with Sam. as the new Captain America.
And the connective tissue between the show and the new movie doesn't end there, as Malcolm Spellman, the show's head writer, is working on the movie's script alongside Dalan Musson, who was part of its writing team.
Julius Onah, who directed "The Cloverfield Paradox," is currently directing the new movie, which is apparently continuing unaffected by the writers' strike (which has delayed other Marvel movies and shows).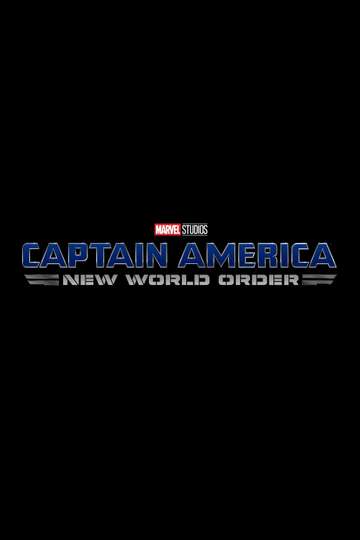 Timetables and tickets
A sequel to Marvel Studios' The Falcon and the Winter Soldier and follows Sam Wilson as the new Captain America. Read the plot
Who else is in the new "Captain America"?
Besides Mackie and Ford (who plays General Thaddeus "Thunderbolt" Ross, reprising the role of the late William Hurt, with the character who would now be President of the United States), the cast list for the new film includes Liv Tyler as Betty Ross. , Rosa Salazar, Tim Blake Nelson, Shira Haas, Xosha Roquemore, as well as Danny Ramirez and Carl Lumbly reprising their roles from "Falcon and the Winter Soldier" as Joaquin Torres and Isaiah Bradley respectively.
The film is currently set to hit theaters on May 3, 2024.
Other movies like 'Captain America: New World Order:'
Buy MCU Movies on Amazon
Directed by Julius Onah and produced by Marvel Studios and Kevin Feige Productions, "Captain America: New World Order" is set to release from Marvel Studios on May 3, 2024.